Welcome to the "Next Generation of Golf Club Ownership"
Enjoy the Benefits of a Private Club Membership!
Pointe West Golf Club Corporation is owned by Member Shareholders, with each golfing member owning a "Class A" Share, or playing as an Associate Member under a "Class A" Shareholder.
The "Class A" Share is non-transferrable and requires a minimum membership commitment of Social Golf. If at any time a Shareholder decides not to maintain a golfing membership at Pointe West Golf Club, the "Class A" Share must be forfeited back to the Corporate for $1.
The availability of "Class A" Shares and membership opportunities is determined by the Club's Board of Directors. All "Class A" Share purchases and memberships are recommended by the Club's Membership Committee and formally approved by the Club's Board of Directors.
A single "Class A" Share can be purchased from the Club and includes membership opportunities for co-residing spouse and co-residing children under 25 years of age. Age of all members in age specific golfing categories is determined by their age at April 1st of the calendar year.
Corporations are welcome to apply for membership at the Club and, if approved, are permitted to maintain up to four memberships under a single "Class A" Share provided their members are Directors, Officers or Employees of the Corporation. A Corporate Profile is required at time of application.
"Class A" Shareholders can sit on any of the Club's various Standing Committees and apply for election to the Board of Directors, provided they are a member in good standing, have the support of ten active "Class A" Shareholder Members and maintain an active membership.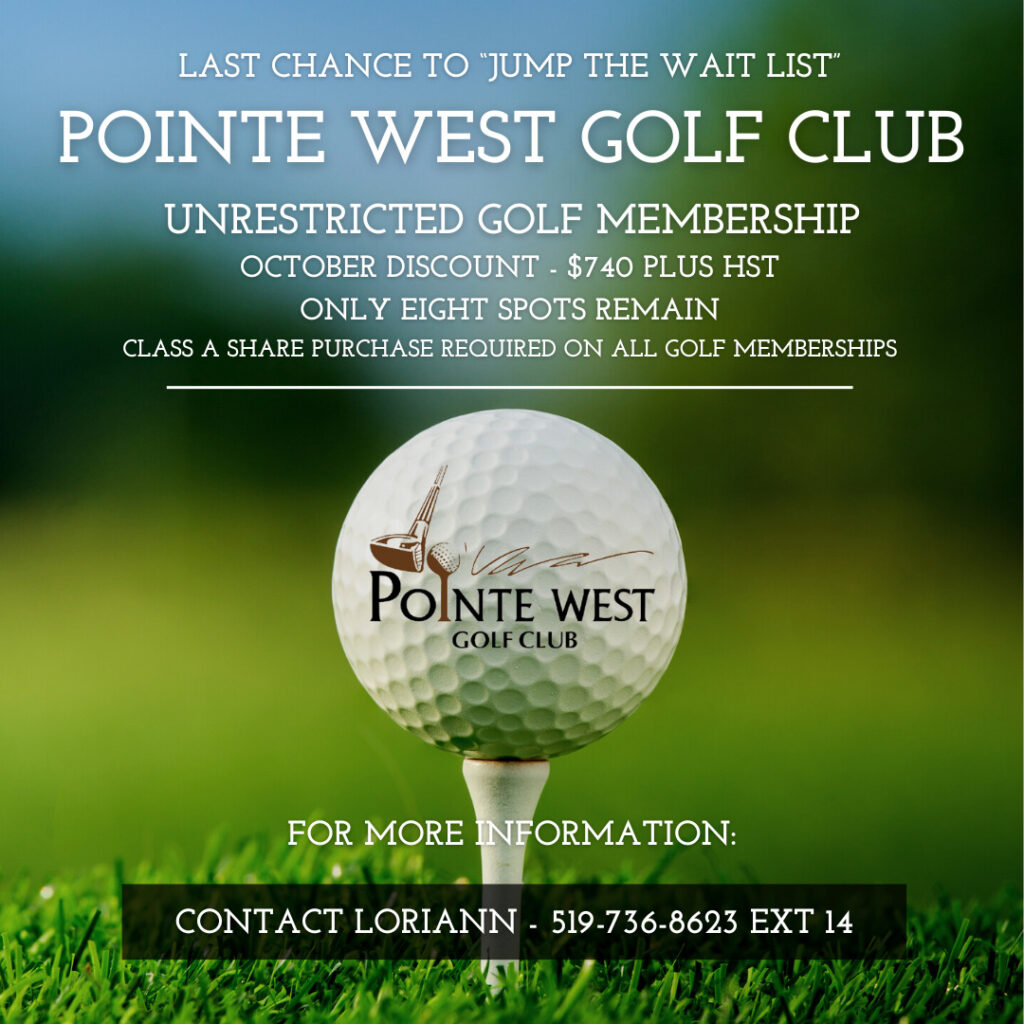 Click below to learn more about our Personal Memberships
Click below to learn more about our Corporate Membership
Membership Information Request
For additional information on any of the above Membership Categories, please contact Loriann in Membership Sales & Services at 519-736-8623 Ext 14 or by email to admin@pointewestgolf.com.
Exceptional and Affordable Private Club Membership is the Membership You Deserve!